Nixonville, Part 2
Tour Stop #11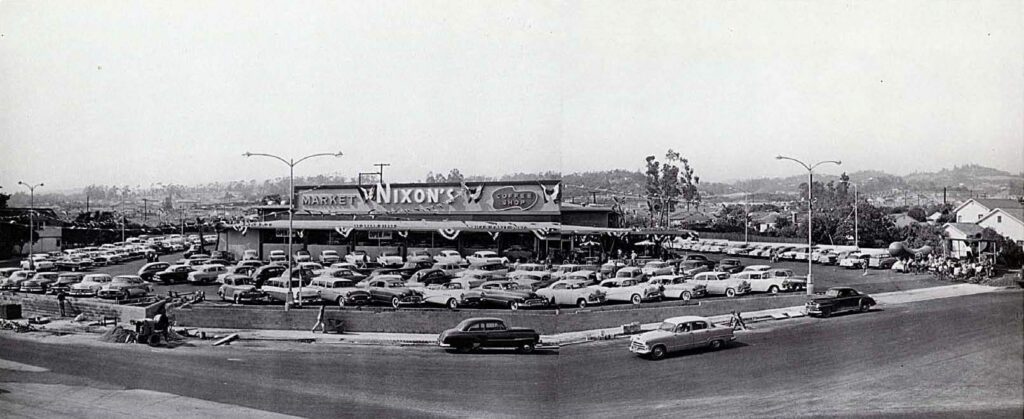 Whittier in the 1950s exploded in development. As Whittier's fortunes grew, so did the Nixon's. What started as a gas station led to a store, and another market, then a grill, a drive-in, multiple restaurants and a supermarket. All of it was centered around Nixonville, the epicenter of which was where the original Nixon service station was located at the southeast corner of Whittier Boulevard and Santa Gertrudes.
Nearly every biography of Richard Nixon has covered the stories of Richard's youth, how he used to wake up at 4:00 a.m. during his Whittier High School and Whittier College years, drive to the downtown Los Angeles produce market, select fruits and vegetables, return to the family store, wash and set out the produce, then head to school. After college Richard was off to Duke Law School before returning to practice law in Whittier. A few years later, WWII broke out, with Richard serving in the Office of Price Administration and then the US Navy, before returning to Whittier to run for Congress. Then he was elected to the US Senate, and by 1952 he was selected as General Eisenhower's running mate.
Much lesser known is the success of Richard's younger brother Don. While young Richard took over the produce area of the Nixon Market, Don took over the meat counter. Don was a gregarious man, and just as Richard was revered for his political prowess, Don was well liked in his community and considered the best butcher for miles around. When Frank Nixon retired, it was Don who took over the Nixon Market. Don always kept his prices low and was known for the quality of goods at the Nixon Market. So much so that it was considered an honor by the youngsters in the community to be able to land a part time job at the Nixon Market.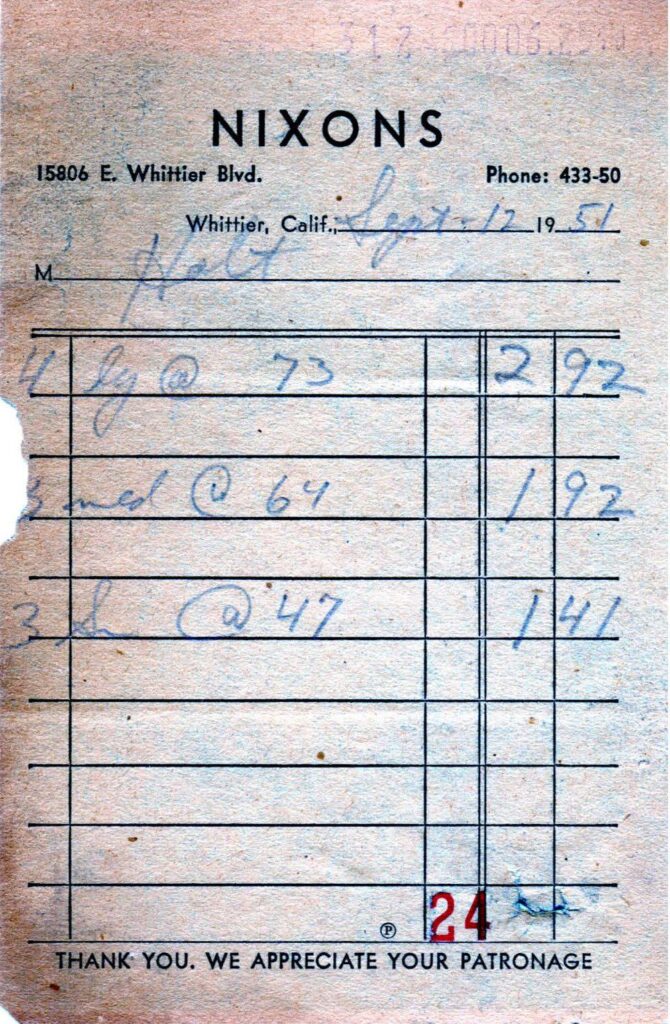 Just as Richard's political career was thriving, so were Don's businesses in East Whittier. The heart of Nixonville expanded when just across Whittier Boulevard from the original Nixon service station, Don Nixon opened a supermarket in 1956.
Don's first customers were proud parents Frank and Hannah Nixon.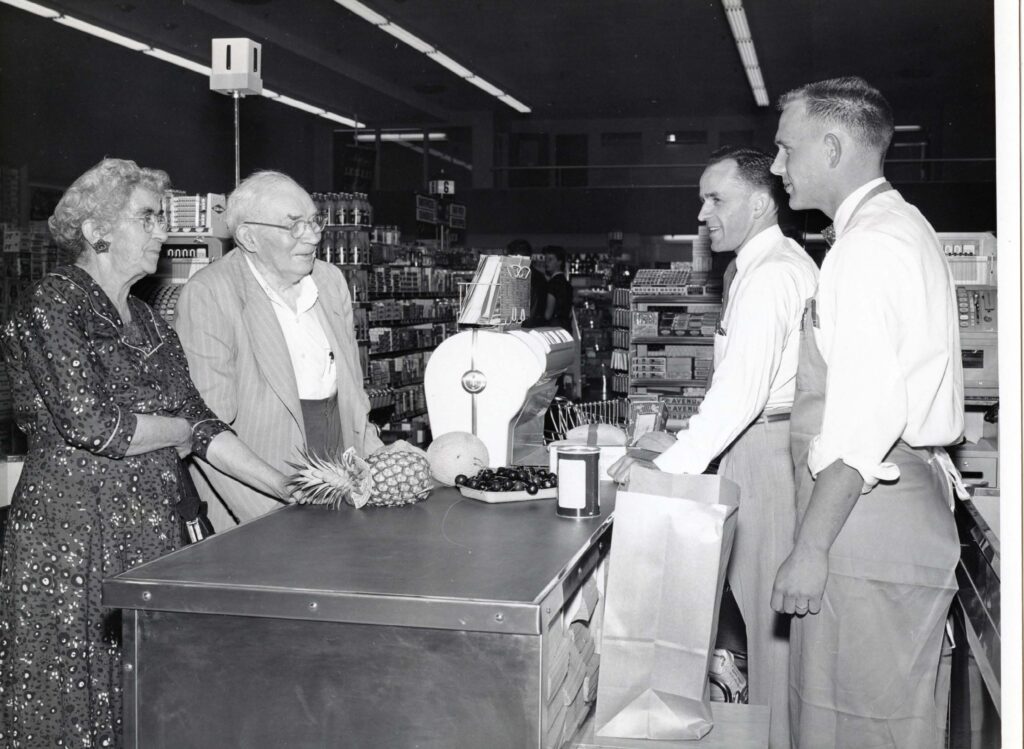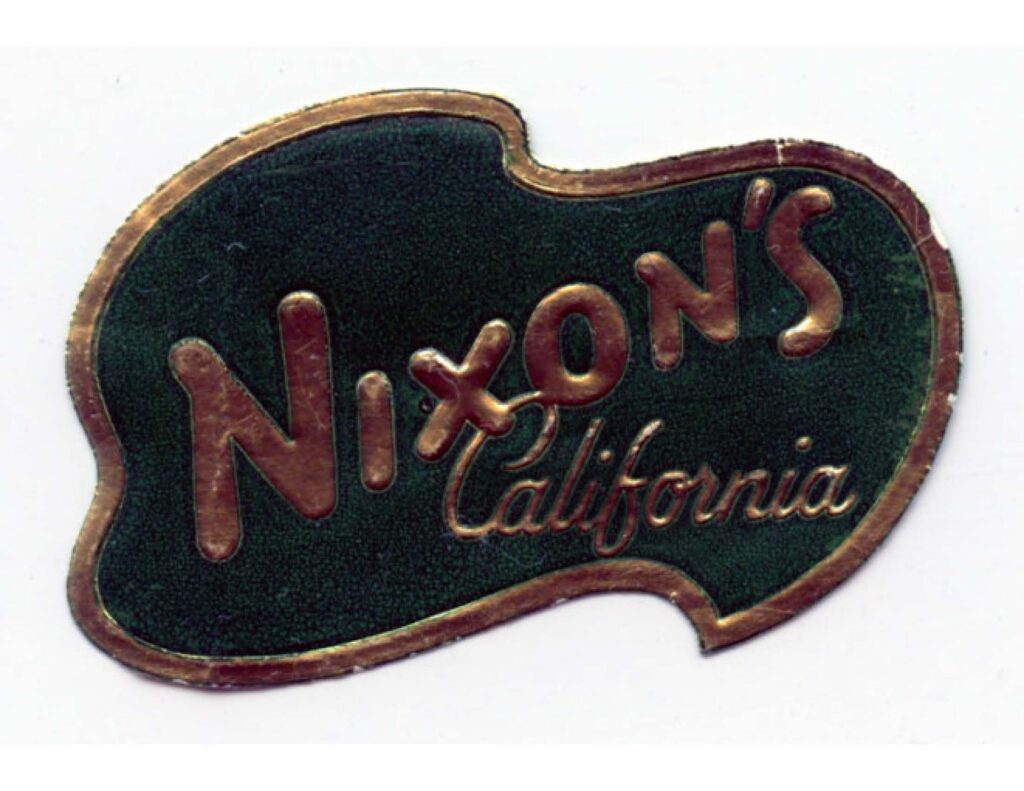 The original Nixon Market structure stood for years, until the area was redeveloped into a more modern shopping center where Sprouts is currently located.