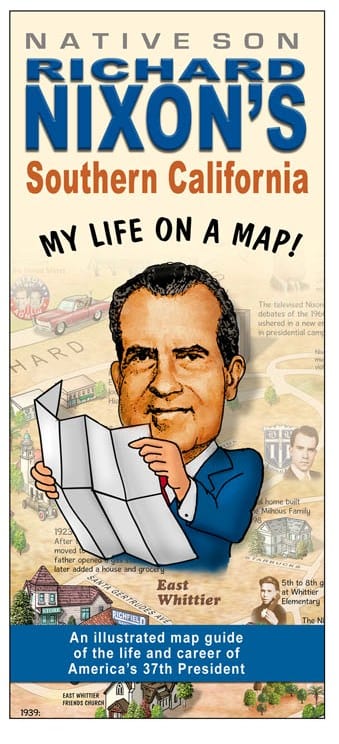 A Comprehensive Guide to the Life of Richard Nixon
Welcome to Richard Nixon Southern California
Richard Nixon was the 37th president of the United States of America, serving from January 20, 1969, to his resignation on August 9, 1974. President Nixon was California's native son - the only person born and raised in Southern California to serve our nation's highest office. His rise in political life was meteoric; within 10 years, Nixon was twice elected to the House of Representatives, the Senate, and the vice presidency. Born in Yorba Linda on January 9, 1913, he and his family have a rich history that is thoroughly explored and presented through "Native Son: Richard Nixon's Southern California," a unique geographical biography reflecting Nixon's entire Southern California life.
We hope that you enjoy our site, order a map, and send us your feedback. Regardless of your knowledge of Nixon's life - whether you have read every book about him, worked for or against him, or voted for or against him - we are confident that you will learn new information about Nixon and Southern California at www.RichardNixonSoCal.com.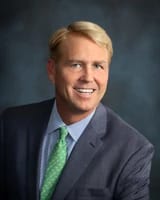 Paul is currently a partner at Bergkvist, Bergkvist & Carter, LLP, a civil litigation firm located in Long Beach, California. While at Cal State Fullerton, Paul was a docent at the Richard Nixon Library & Birthplace, where he first discovered his interest in Richard Nixon's Southern California life.
After serving in the United States Navy under the command of Captain Rodney A. Knutson (a seven-and-a-half-year P.O.W. in Vietnam), Paul Carter obtained his Bachelor of Arts degree from California State University, Fullerton, in 1992. Paul then earned a JD with Honors, from Drake University Law School in 1995.
"Native Son: Richard Nixon's Southern California" is the culmination of years of research and interviews. During the research process, Paul also developed a fascinating power point presentation retracing Nixon's Southern California life through photographs, which Paul presents to various organizations including libraries, community groups and political organizations. To find out how to schedule a presentation, please send an email to paul@richardnixonsoutherncalifornia.com.