Tour Stop #2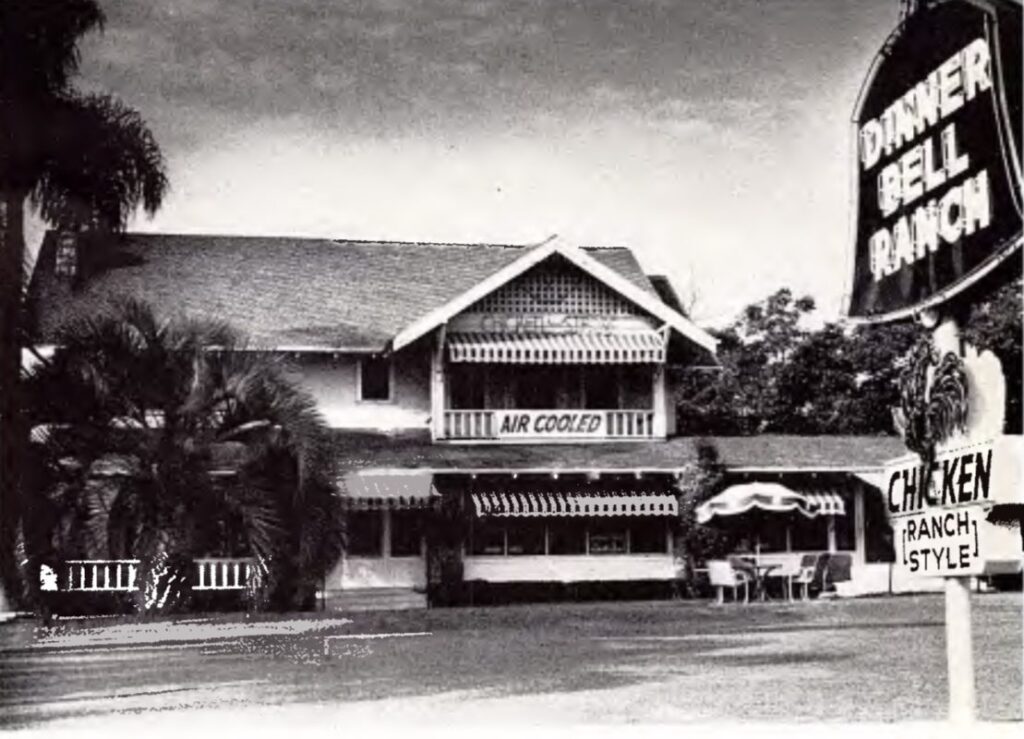 The Dinner Bell Ranch is Richard Nixon's political birthplace.
In August 1945 lieutenant Richard Nixon was still in the navy, having served in the South Pacific in WWII.
Herman Perry, who was considered "Mr. Republican" in Whittier, sent Nixon a telegram asking him to run for congress.
The congressional district for Whittier spread from Pomona to Whittier to Pasadena.
Jerry Voorhis was a liberal 5 term democrat, who was considered unbeatable – he was voted "best congressman west of the Mississippi" and he was rated as holding one of the three safest seats in congress.
So Herman Perry and others formed a group called the Committee of 100 – to find a candidate to beat Voorhis.
Once Nixon accepted Perry's invitation, he had to return to Whittier so the committee could evaluate Nixon as a candidate. On November 1, 1945, the day Nixon arrived home to Whittier, he was welcomed back from the war at the Dinner Bell Ranch where forty guests joined Frank and his son Richard Nixon to evaluate the young navy man as a potential congressional candidate. Not surprisingly, everyone agreed Nixon was an incredible candidate and a politician was born.