Tour Stop #7 – 15257 Anaconda Street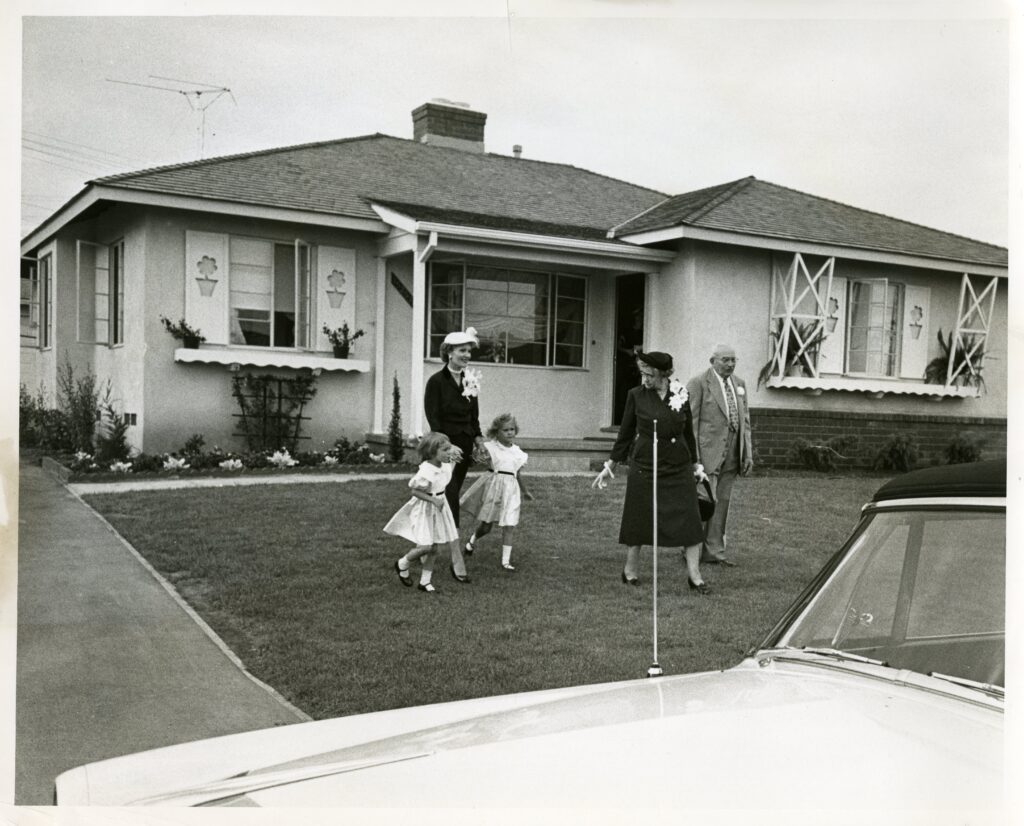 On March 27, 1952, Senator Richard Nixon and his wife Pat purchased the newly built home at 15257 Anaconda Street. The three bedroom, one and a half bath, 1677 square foot home was perfect for the Nixon family.
Richard's parents, Frank and Hannah, moved in as well. Less than four months after purchasing the home, General Dwight Eisenhower named Nixon as his vice presidential running mate.
The home remains the same as when the Nixons lived here. Note the original flower pots in the window shutters.
Richard Nixon had a meteoric rise in American politics. From his first political speech at the Dinner Bell Ranch on November 1, 1945 (while still in the Navy), it took just seven years and three days for Richard Nixon to be elected Vice President. First elected to the Congress in 1946, he was re-elected in the primary. Back then a candidate could cross-file in both the Republican and Democrat primary, which Nixon did, winning the Democrat primary to assure his re-election. In 1950 he was elected to the US Senate in the largest landslide of any senate race that year. In 1952 he was elected Vice President on the ticket with President Dwight D. Eisenhower.
FUN FACT: With his name on 5 national ballots, more people have voted for Richard Nixon that any other U.S. politician.