Nixonville, Part 4
Tour Stop #13, East Whittier Friends Church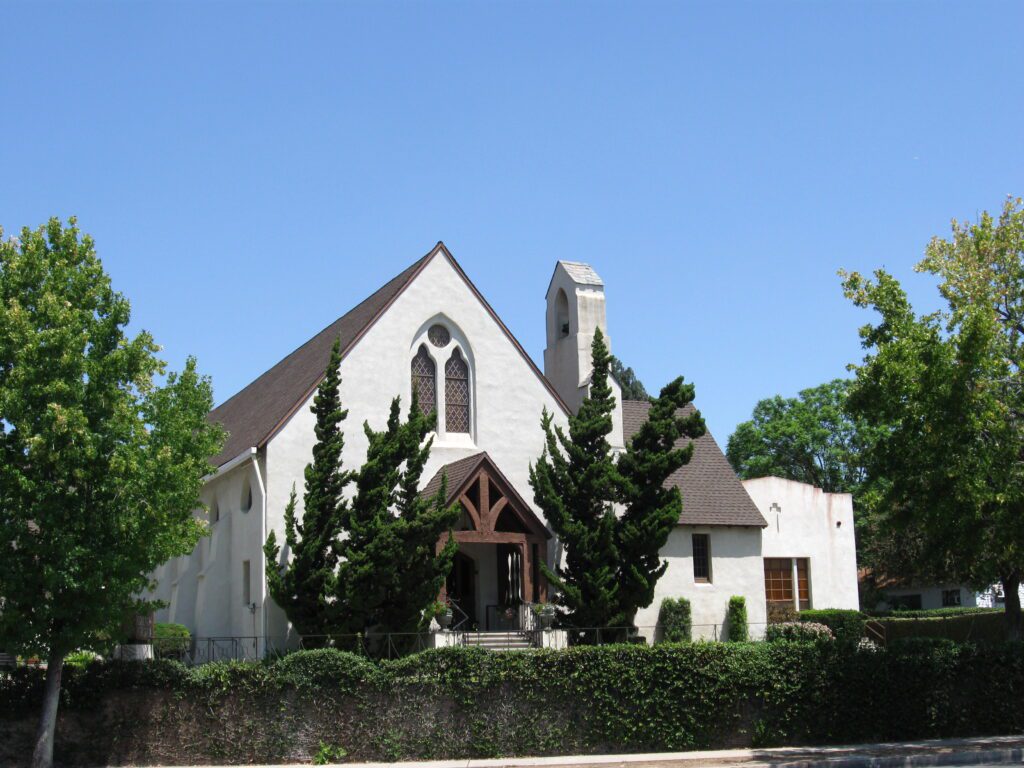 Across the street from the Nixon gas station was the East Whittier Friends Church, the only church between Whittier and La Habra until the 1950s, and regardless of any previous church affiliation, many East Whittier families attended services there.
Richard Nixon's childhood friend Doug Brannon later reflected that even though his family was raised Baptist, once they moved to East Whittier, "the Nixon boys invited us to Sunday school at East Whittier, and we started going to East Whittier Friends Church."
The Nixons, like all the other families, spent Sundays at church and were seen as "devout in their religion and regular in their attendance." The Nixon pew was on the back row on the left.
The day began with Sunday school at 10:00 a.m., regular morning worship service an hour later, Christian Endeavor in the afternoon, followed by an evening service. And on Wednesday evenings, they attended a prayer meeting group as well. Harley Moore was the pastor, and he was a good judge of people. About young Richard, he said: "he'll be president."
As Hannah Nixon's sister Olive Marshburn pointed out, "church was the social life" for Richard's generation.
Once the Nixon's opened their service station in heart of Nixonville, the area began to grow, as did the church. By 1926 a new church building was dedicated, with the old, original church building placed on rollers and moved across the street, and attached to Frank's service station to establish Nixon's Market, further establishing Nixonville.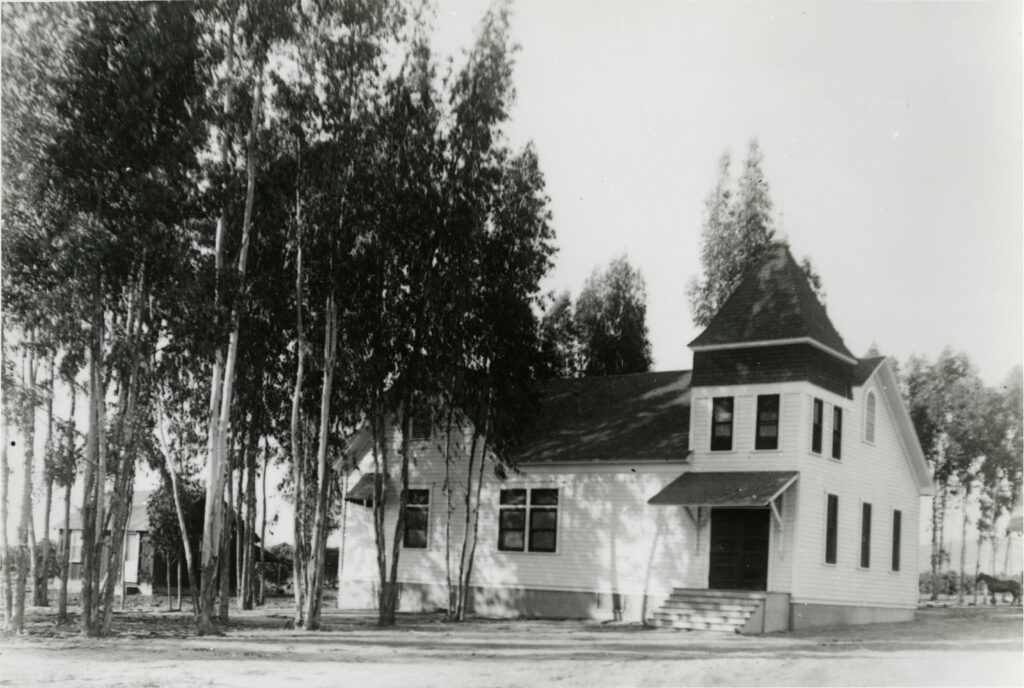 Richard often played piano for Sunday school and church services, and during the time in the late 1930's when he was practicing law in Whittier, he sang in the church choir and lead a young adults bible study group. Curiously, Richard and Pat were not married at the East Whittier Friends Church as there is no center aisle since the church elders did not want weddings held in the church. Richard attended services at East Whittier Friends with his mother Hannah into the 1960's, and maintained his membership his entire life.
Funeral services for Richard's two brothers Harold and Arthur, as well as his parents Frank and Hannah were all held here.