I first met Senator Bob Dole in the summer of 1991 when I was interning on Capitol Hill. Walking past his Senate office in the Capitol building, for some reason I decided to "pop in" and see if I could say hello to the Senator. He was immediately engaging, welcoming me into his office, and summoning the Senate photographer to memorialize the occasion.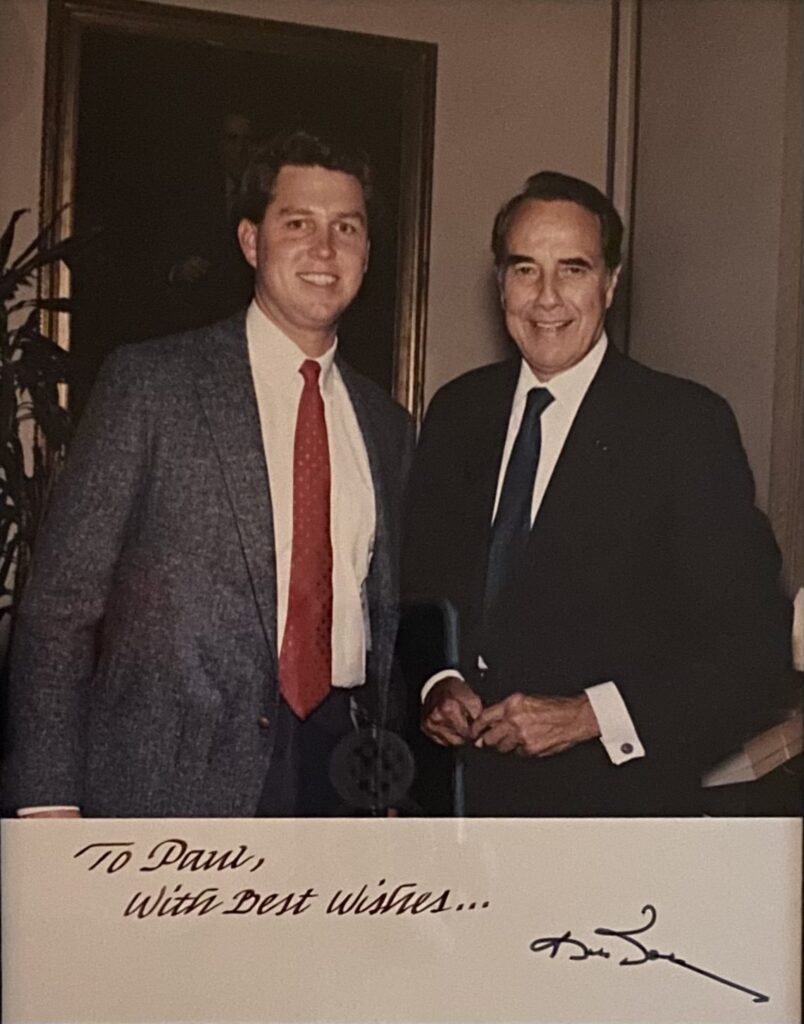 Years later, in researching Richard Nixon: Native Son, I interviewed the Senator. He was as gracious as ever. Afterward, he even arranged for me to attend a luncheon at Alston Bird in his honor.
Dole, like his friend Nixon, was a fellow WWII veteran. His right hand was crippled in the war and as a result he had to offer his left hand in greeting. Invariably, there were awkward moments when the recipient realized Dole couldn't shake with his right hand. Dole's fondest memories of Nixon were from the early days of their relationship, when he was a junior senator from Kansas, and Nixon was President. Whenever Dole entered the Oval Office, Nixon always jumped up, walked around his desk and put out his left hand to greet his friend. "It's those little things in life that count," Dole reflected."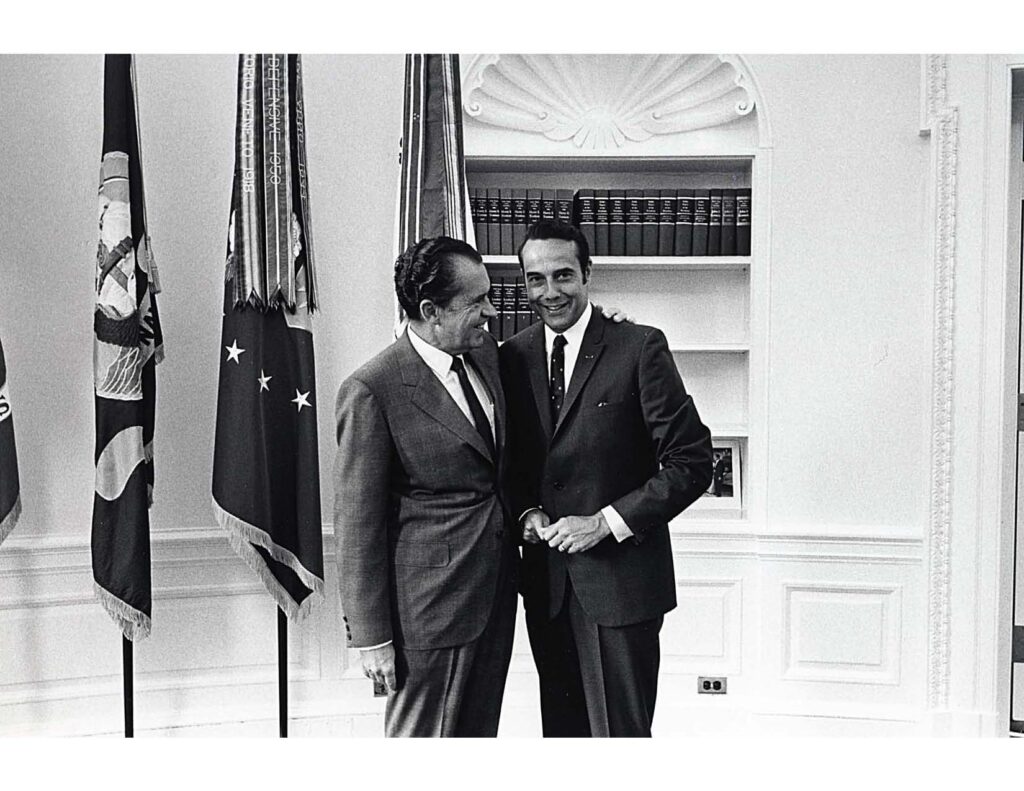 Empathy and attention to detail were lessons Nixon learned early in life. While attending Whittier College, chemistry professor Gus Ostrom gave a chapel lecture entitled "Polish the Heel of Your Shoe," in which he explained it was the little things in life that truly matter. Nixon learned empathy firsthand, at an early age, having an uncle who lost his right hand in a brush cutter, and then at college, Nixon was in student government with classmate Ralph Veady, who lost both legs in an accident. From these experiences Nixon knew to accept people as respected equals, in a manner that made them feel comfortable. Both Richard Nixon and Robert Dole lived these qualities in their daily lives.